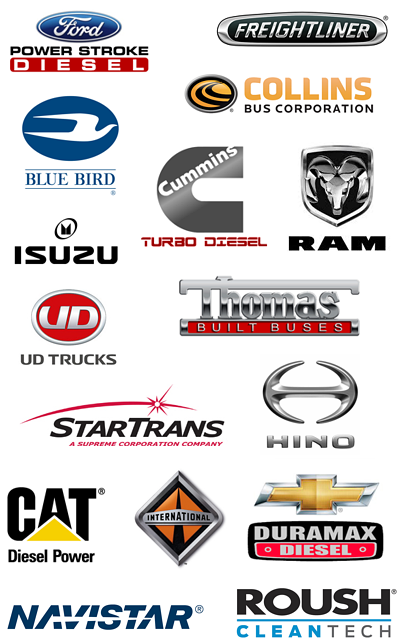 At Shafer's Diesel Services, we believe strongly in preventive maintenance. Our experience shows us that regular check ups help prevent costly down time on the side of the road. These include monthly safety inspections, Lube Oil Filter services, drive-ability repair, electrical diagnostics, ODOT inspections and school bus annual inspections. We would like to come up with a plan to protect your vehicles and provide the best care on a regular schedule.

We specialize in light duty to medium duty diesel trucks and engine repair, and service and maintain a wide variety of vehicles. This list is just a sample:

• Ford Powerstrokes, Chevrolet Duramax's, Dodge Ram Cummins

• School buses for school districts and churches

• Cab-over trucks like Isuzu, Hino, Ford LCF, Mistubishi FUSO

• Commercial buses like the Ford E450 for retirement
centers, colleges, churches, door to door service.

• Commercial vans like the Dodge Sprinter

Give us a call or come by and see us. We would love to get to know you and see how we can help!